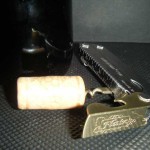 I'm not the most disciplined person when it comes to keeping diaries and such, so I'm not even sure if this blog will still be here a month from now – I guess we'll see.
The reason I'm starting a blog (given my opening statement) is a little questionable, but basically goes like this…
I collect multitools, particularly those produced by Leatherman Tool Group, but I've gathered a few others along the way made by Gerber, Bear and Sons, Victorinox, SOG and a few others.
A few years into this strange obsession, it has occurred to me that I have no recollection of where I got most of the tools from, what I paid / traded for them, and that maybe I should start logging all these details.
From there, it made sense to share my collection and musings with other like-minded ,idiots enthusiasts that might be interested (honestly, there are some).
So, (reserving the right to change my mind as I figure this Blog software out) I'll mostly be rambling in this blog, whilst attempting to "catalogue" my collection.
So, I hope you enjoy my "Tool Blog" and I welcome your comments (well, some of them anyway).
Dave
17th September 2009
Update: 8th September 2013
Having pretty much neglected this site for two years, I recently noticed that it does still get a little bit of traffic and it needed sprucing up a bit. Therefore I've decided to migrate it to a WordPress blog which is largely done by now if you're reading this!
The conversion from B2 Evolution went reasonably well but the ongoing process of tidying up links and image links will take a little while to complete. Until then, apologies if it spoils your viewing, but please feel free to contact me if you'd like me to push a particular blog or page to the top of teh "sorting out" list.
Many thanks for your continued support 🙂
Dave