In my time collecting multitools, I have often seen reference to a tool that was discontinued many years ago, and for several reasons I never actually got one. The tool I'm referring to is the SOG Toolclip, which I believed to be an oversized, heavy and impractical tool of little interest to me.
It turns out that I was very wrong indeed, and when it arrived a couple of days ago, I found myself unable to put it down!

My knowledge of the Toolclip had been restricted to reviews and photographs, and I'd somehow come to the conclusion that it was a lot bigger and heavier than it actually is. I expected it to be unwieldy and difficult to pocket carry, but I was totally surprised having opened the packaging to find a beautifully constructed tool, that's far more pocketable than I could have imagined.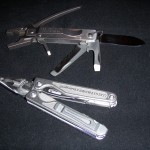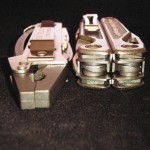 The Toolclip is slightly longer than my beloved Leatherman Charge TTi, but makes up for this in thickness as shown above. As a bonus, the (slightly) sub 3″ blade is a slip-joint and therefore legal to carry in the UK.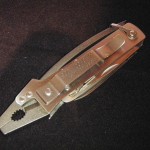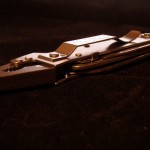 The Toolclip was made in Seki City, Japan and oozes robustness and quality. I shall be putting the tool through its paces over the next few weeks and am looking forward to doing a detailed review for my Tool Blog in due course.